photoshop
Photograph Christmas Greeting snowflakes for photoshop Overlays and effects
11:27 PM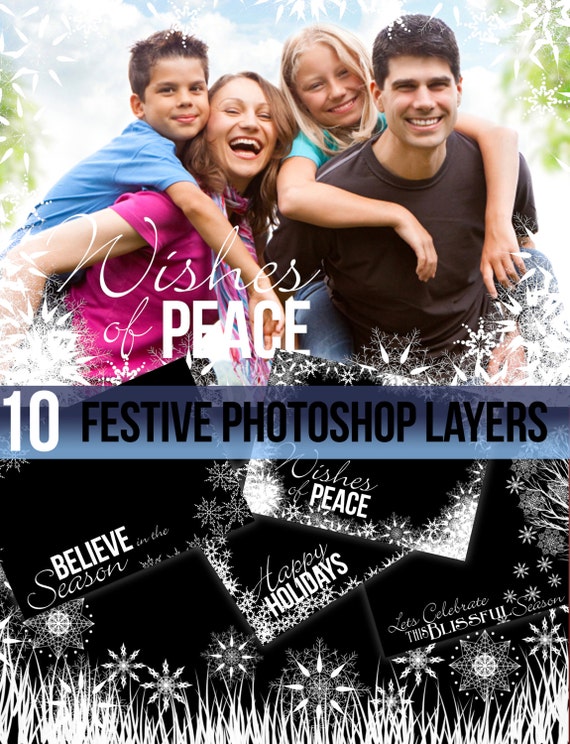 Photograph Christmas Greeting snowflakes by ArtinspireFactory:
"instant download for photographs Christmas Greeting Snow Flakes Festive Borders to turn a photograph into greeting
To use Basic Photoshop or graphic knowledge is needed
place the JPG layer provided into a new layer
set layer effect to multiply or lighten to achieve the desired effect.
See image 1 for samples
5 Black layers
5 Greeting text layers
NO PNG or transparent image.
Black is black white is white.
See image 2 for example use
See image 3 for blank designs
5X7 INCH 300 dpi"